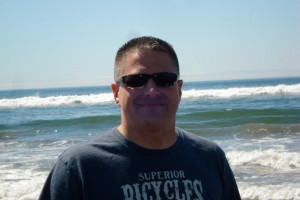 Mark has a B.S. in Broadcast Media from Oregon State University and has spent over 20 years in Oregon media; including a decade working for CBS Radio.  He has been doing genealogy, historical and cultural research for over twenty years.  He is a proven descendant of nine Mayflower passengers, including Stephen Hopkins.  Everybody has a family history, and science has taken that knowledge to the next level.
Past projects have  included:
DNA analysis for Y-DNA, mtDNA,  Autosomal and CODIS projects.
Image analysis and projects on homicide, missing persons and unidentified persons cases; including Google/aerial image analysis and cranial morphology comparisons. Recently helped to identify a 2nd Armored Division soldier, who was separated from his family after WW2. By using cranial morphology, the soldier's photo was able to be matched to an existing Patriot's Journal bio.
Native American Certificate of Blood, DNA and genealogy projects; including working with descendants of Billy Chinook (William Parker, Kit Carson's Scout) and Betsy Ough White Wing of the Cascade Tribe.  Betsy and her husband Richard Ough donated their land, which is now known as Washougal, Washington.
Native American artifact identification and repatriation to museums and tribes.
Researched and published an article in the Mayflower Descendant Journal, proving the 5th Generation of Stephen Hopkins.
Recovered thousands of dollars of unclaimed funds for individuals and for institutions, such as Mount Hood Community College.  Worked on finding heirs,
regarding a mineral rights case in Oklahoma.